To report a bug, review documents, or suggest an improvement, you need to use our collaboration platform (tracker) which is hosted by GitLab.
What is a bug?
A bug is a malfunction, an anomaly or a problem a user or developer may face.
What is an enhancement?
Enhancement or enhancement proposal is a way you can propose quality or functionality improvement to us.
What is your first consideration?
If you do not have a GitLab account, you can easily create one following these steps.
If you have already an account, use it to log on to our GitLab page and start your collaboration journey by following these instructions.
How to Report a Bug or Suggest an Improvement?
First, ensure your session on GitLab has not expired. Then, follow these steps.
1. Click here to go to Savoir-faire Linux's projects page. Then click here to open the jami-project page.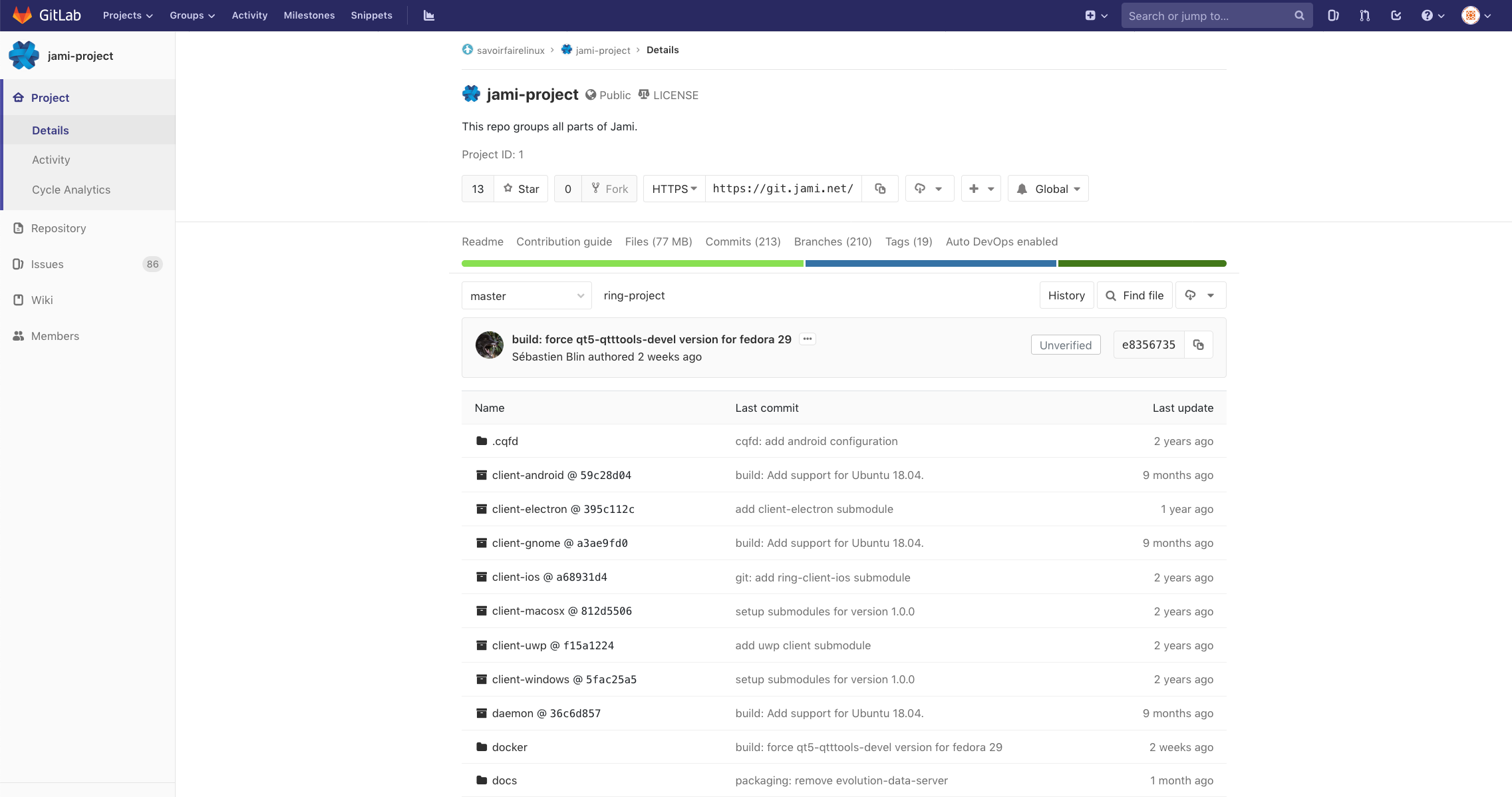 2. Click on Issues in the left-hand menu; and then click on the green button labeled New Issue on the top right corner.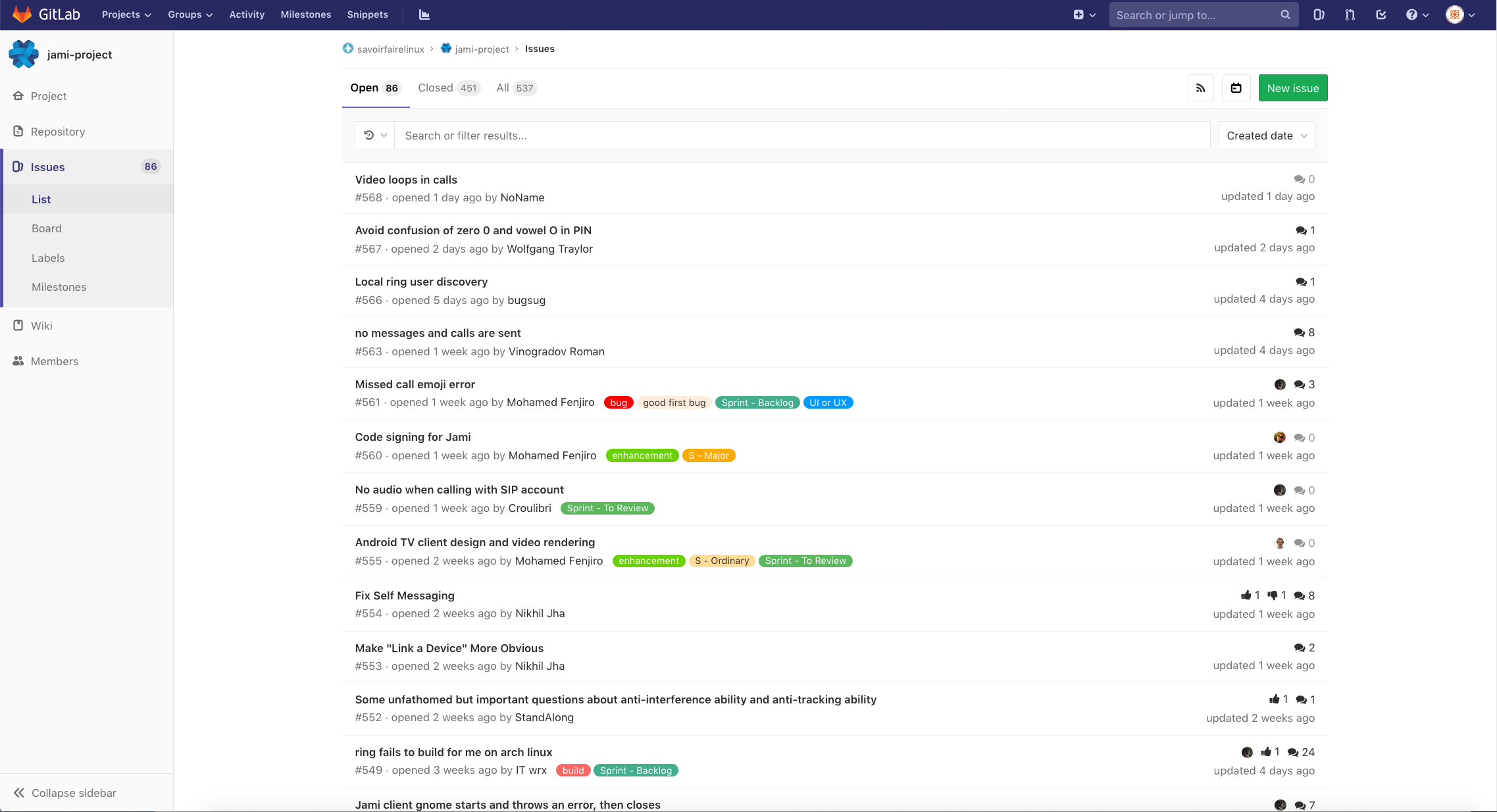 3. Create or develop your issue precisely by filling out all the respective fields. You can choose a title for your comments and then elaborate in the Description field in further detail.
We may also suggest that you can attach a screenshot of the issue you have been experiencing. This will help our team to more easily spot the issue and take corrective actions.
4. If you are done, click on the Submit issue button. You will receive a confirmation of your submission accompanied by a summary of it shortly.
As a free software community member, we believe every comment, bug report, and issue submission counts significantly towards the advancement of the Jami project. So, we thank you that you care.