Jami has been evolving continuously since its beginning, but every now and then, we release a major version under a unique name to mark important changes. In the last few months, we added numerous new features and we felt this milestone deserved its own name. We chose to call it "Free as in Freedom" because it reflects our core value of developing free software.
Dark theme
Jami now feature a dark theme, available on macOS, GNU/Linux and Android, which reduces energy consumption of your device and is easier on your eyes.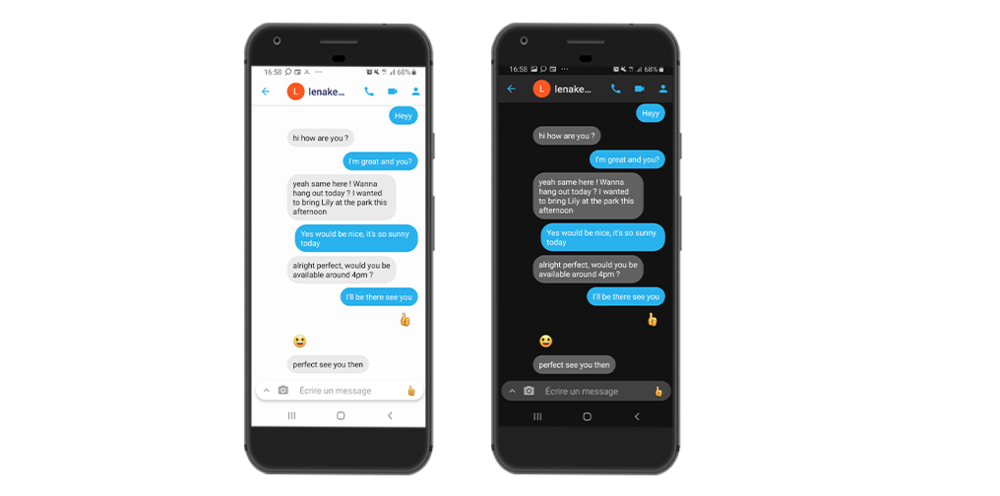 Video Conferences
You can now make audio and video calls with multiple people on Jami. This feature has been available on GNU/Linux for a while, but it is now functional on all platforms. You will notice a new button during your calls that allows you to easily add new participants. Because Jami doesn't rely on servers, the conference is hosted by the device of the person who initiates it. It mixes the audio and video feed from all participant and sends it back to them so everyone can see and hear each other. For this reason, the maximum number of participants depends on the hosting device's computing power and available bandwidth. We have tested with up to sixteen members but it could potentially go higher.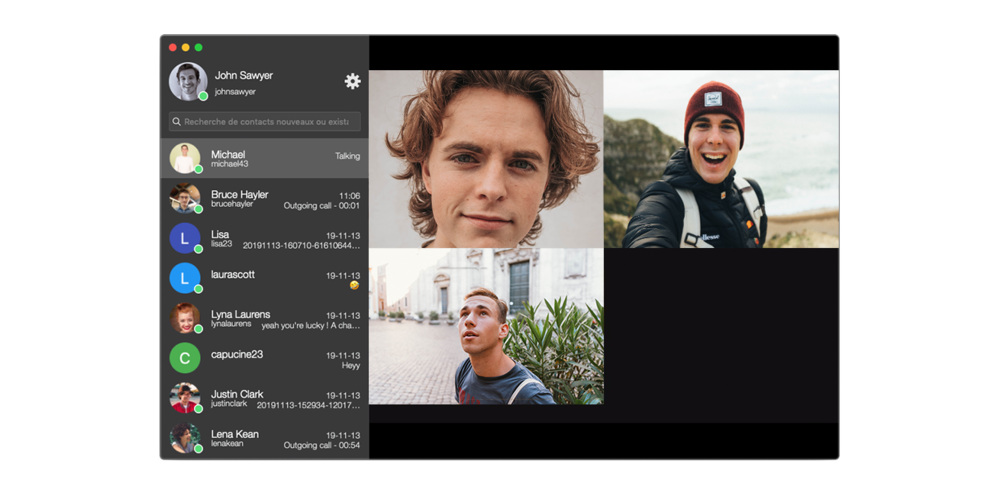 Audio and video messages
You may also have noticed new buttons on the Jami interface, allowing you to record and send audio or video messages. This feature was requested by many of our users and it is finally ready on all platforms. It is convenient for when you want to send a quick message without typing.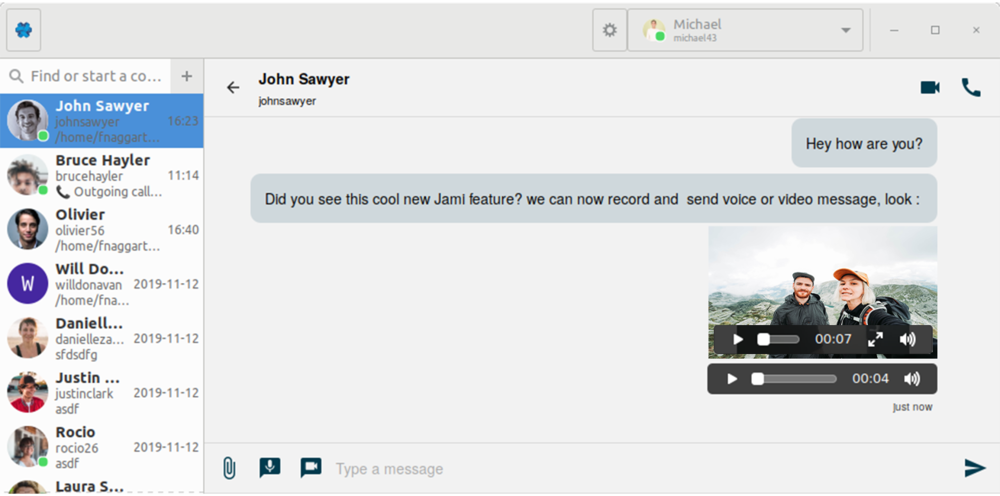 4K video calling
If your device has a 4K camera, you can now use it to its full potential with Jami thanks to the new support for Ultra HD resolution. It is only really useful if the other person has a 4K screen, but if it's the case, they will see you as clearly as if you were there!
Screen sharing and media streaming
You are now able to change the source of the video feed you send your friends during a call, allowing you to share either your entire screen or only sections. You can also stream any audio and video media files, allowing your friends to see or hear them without having to transfer them first. These features are available on GNU/Linux (X only for now), Windows and Mac and you can access them by right clicking on the screen during a call.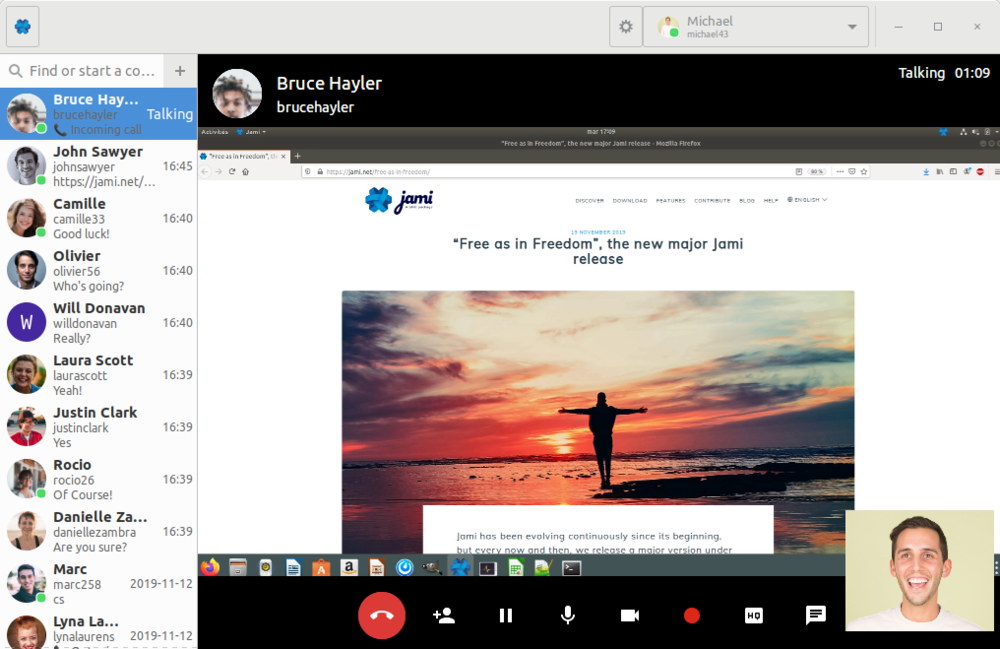 This concludes the list of major changes for this release, but more is coming and we invite you to stay tuned by following us on our Blog, Reddit, Twitter and Mastodon. We will soon announce the release of a commercial solution for using Jami in organizations.
By François Naggar-Tremblay - Jami Product Manager