Jami plugins
Jami is a universal communication system, meaning it can be used by anyone, anywhere. Jami plugin system provides to our community of developers the tools to contribute to the rise of Jami by transforming any ideas to real features. Plugins can be used to modify a video stream without having to be familiar with the complexity of Jami.
Modify your background with the Greenscreen plugin
The first available plugin is named "Greenscreen" and allows you to modify your background during a videocall. Plugin is available on Windows, Linux or Android.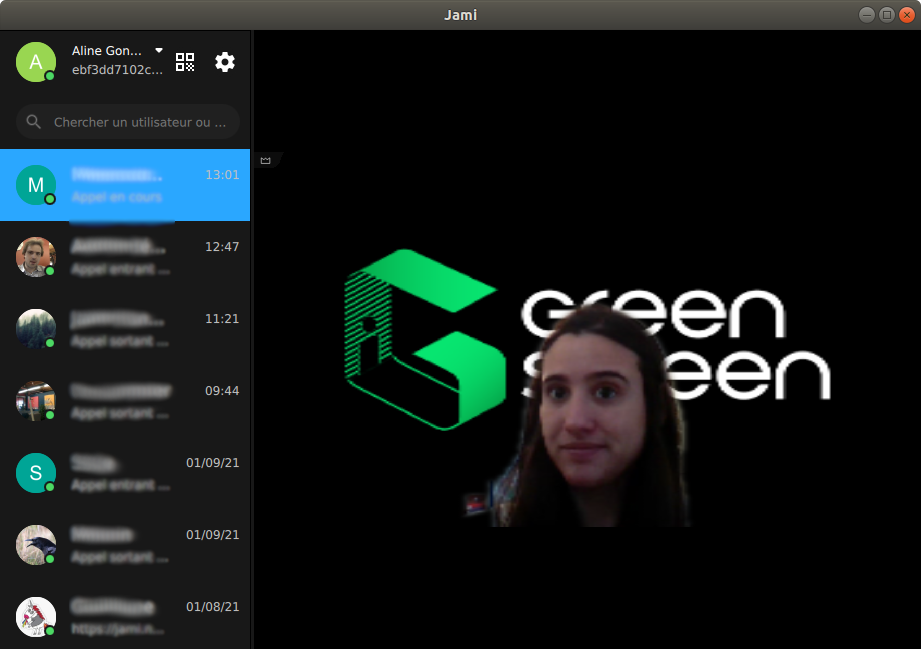 As we do not rely on any server, intelligence and computing are directly processed on your device CPU thus, consuming lots of machine resources.
How to enable the plugins?
Download the Greenscreen plugin for your platform (see links below)
Enable "Plugins" from Jami settings
Install the plugin (.jpl) previously downloaded from Jami settings
During a call, a "Plugin" button is now displayed in the call layout. Click on it to activate the plugin.
Windows & Linux:
For now, plugins can only be used on Windows or Linux platforms. It will soon be added to MacOS so stay tuned.
Download GreenScreen plugin for Windows & Linux
Android:
Only the most recent mobiles supporting AI computing will be able to run this plugin.
Download GreenScreen for Android